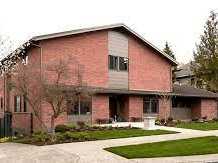 Shelter details
Added Apr 17, 2021 | Last Update Oct 20, 2021
620 18th Avenue East
Seattle, WA 98112
Open in Google Maps

(206)324-1244
Description
Eligibility RequirementsPlease take a moment to review these program requirements to help you decide if Jubilee is an appropriate program fit for you.

To qualify you must:

Be a female identifying person without children in your c
are Have an income below $21,048 annually or below $1,754 monthly
Demonstrate an ability to live cooperatively in a community sett
ing

Be able to pay rent upon entry (30% of income with a minimum of $50 and maximum of $526 plus $75 deposit)
Work, go to school, or volunteer outside of Jubilee for a minimum of 20 hours per week
Have been employed for at least 6 months in the last 2 years or have the potential for employment in the fut
ure Have 3 months continuous sobriety for those with a history of addiction, and agreement to remain clean and sober while in the program (Jubilee prohibits use of alcohol/drugs on or off site while in the program)

Participate in shared community responsibilities, including household chores
Show respect equally to all regardless of race, ethnic background, religion, age, disability, gender identity, or sexual orientation
If you fit the eligibility requirements, please see below for how to apply. If not, we would be happy to refer you to a resource that would be a better fit for your particular needs.

Call with questions, to request an application, or for a referral. You can download a PDF of the application at https://tinyurl.com/jubilee-application.