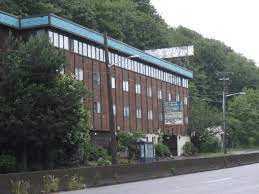 Shelter details
Added Mar 29, 2021 | Last Update May 22, 2023
1911 Aurora Avenue North
Seattle, WA 98109
Open in Google Maps

(206) 283-6070
Description
The Aloha Inn is a resident-managed transitional housing program for sixty-six homeless adults and couples without children. Residents of the Aloha Inn have a chance to save money for permanent housing and get back on their feet. Each resident works fifteen hours per week in the program in exchange for room and board. Residents have a direct role in the daily operations of the program and an opportunity to participate in the governance.
The Aloha Inn provides these essential services:
    Housing Counseling: Assistance in locating and applying for low-income, permanent housing.
    Employment Assistance: Individual job counseling, resumes, computer training & education, support groups, workshops and job referrals
    Vision and Dental Care: Eye exams and glasses, and basic dental careCounseling:
    Personal Counseling with a therapist offsite
    Drug and Alcohol recovery support: Education and counseling groups and individual sessions onsite
    Computer Shop: Job oriented, individual computer skills training for residents committed to the program
Medical Clinic: Students from the University of Washington offer a free clinic every Sunday for all Aloha residents and graduates.
Applications are accepted twice a week on Wednesdays from 10 a.m. to noon and Thursday from 5 p.m. to 7 p.m.  Please call the number above for the current location where applications are taken. Please bring a valid, legal picture ID to the application site.
Requirements
Your Participation in Management
The Aloha works when the residents make it work. Each person has a role in management. This is true democracy!
15 Hours of Work Each Week
Each resident works a minimum of 15 hours every week in one or more of the work areas or the committees. These areas include: the kitchen, grounds, front desk, security, housekeeping and more.
Weekly Rent is $10
You can't find a better bargain in town. Rent is $10 per week for the first two weeks, and $25 weekly thereafter. (rent is $5 for those people on ABD.)
Sobriety on the Premises
The Aloha Inn is a clean and sober environment. Alcohol, illegal drugs and intoxication are absolutely forbidden on the premises. Drug use at any time during your stay is forbidden as well. Random UAs can be conducted.
Saving $80 Per Week
The Screening Committee monitors each resident in saving a minimum of $80 per week in a bank account, for permanent housing. At the end of a successful stay at the Aloha Inn, you will have saved a substantial amount of money and have a good housing reference, with which to move into stable housing.