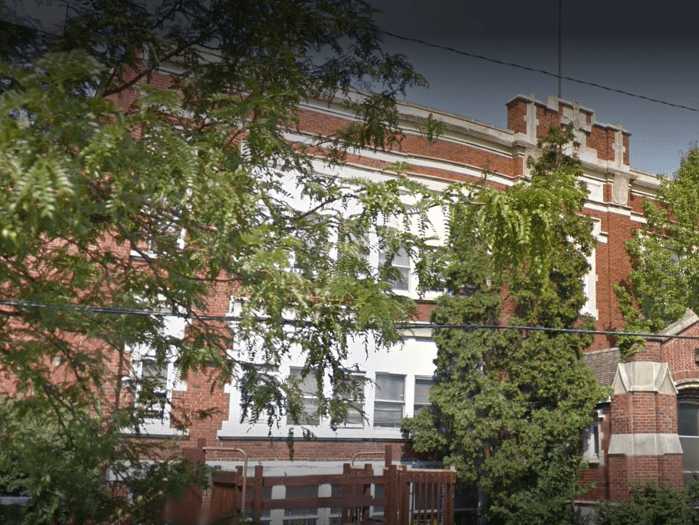 Shelter details
Added Jan 22, 2021 | Last Update Jun 4, 2022
2592 W 14th St.
Cleveland, OH 44120
Open in Google Maps

(216) 767-4060
Description
To Get Help
Families needing shelter or housing assistance access services through our community's Coordinated Intake. This is the FRONT DOOR to Emergency Shelter for individuals and families with no safe place to sleep. Coordinated Intake is open 7 days a week, 8am-8pm, (216) 674-6700 (phone). Coordinated Intake is located at: 2nd Floor of Cosgrove Building - 1736 Superior Avenue, downtown Cleveland.
You are encouraged to arrive as early in the day as possible.
Upon arrival, a brief interview will be conducted to assess your need, develop an action plan, and determine the best way to offer assistance.
In order to serve all families equally through Coordinated Intake, placement into a particular shelter is not possible.
If it is recommended that Family Promise of Greater Cleveland is the best placement for your family, a short phone interview with a Family Promise case manager will be conducted to learn more about your family's situation and your needs.
If you don't need shelter right away, Coordinated Intake will connect you with other community resources to help you avoid having to enter shelter.
Provides emergency shelter for 8-10 families each night. Families are transported from the Family Center to one of the network's host congregations in the evening and are transported back to the Family Center each morning. Host congregations provide an evening meal, light breakfast and bag lunch for families. The Family Center offers many amenities including a washer, dryer, shower, crafts room, recreational items, computers and other supplies for job seekers. Support services such as intensive case management, moving assistance, furniture, mentoring, educational/cultural field trips, and follow-up case management for up to one year are available. Guest families create and carry out a plan to regain stable housing. Agency provides a shelter letter after a stay of seven days.
Serves Cuyahoga County. Accepts people in the following situations: homeless couples with at least one minor child or homeless couples where the woman is pregnant, homeless single parents or legal guardians with at least one minor child (parents/guardians must have custody of child/ren.), pregnant women. Will not accept people in the following situations: women experiencing domestic violence, couples without children (unless the woman is pregnant), those who use a wheelchair, anyone using alcohol or illegal drugs or anyone with an untreated communicable illness. Additional requirements include: parents must be at least 18 years old. If mentally ill, applicants must be stable on medications and able to administer own medication. Family may receive assistance again if the family left because they found housing.
Services:Homeless Shelter for Families and Single Parent Families, Homeless Shelter for Families and Two Parent Families
Operates as a network of diverse faith congregations and community organizations that seek to respond to the needs of homeless neighbors. Provides 24-hour shelter, meals, social services, and compassionate assistance for homeless families in the Greater Cleveland area, as well as limited numbers of eligible other individuals. Local affiliate of Family Promise.