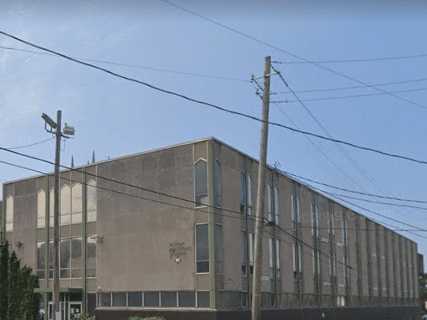 Shelter details
Added Mar 25, 2021 | Last Update May 24, 2023
1736 Superior Avenue
Cleveland, OH 44114
Open in Google Maps

(216) 674-6700
Description
The Coordinated Intake Program, serving all men, women and families who are newly homeless, has moved from 2100 Lakeside Mens Shelter and Norma Herr Womens Center to a single location at 1736 Superior Ave, on the 2nd floor of the Cosgrove Building.
Get Help
Family Promise of Greater Cleveland provides temporary housing or short stay shelter and supportive services to homeless families of any composition. This includes families headed by single mothers or fathers; couples; or other legal guardians. Children must be 18 years of age or under. Pregnant women are also accepted. All families are referred through our community's Coordinated Intake process to ensure that each family is served as quickly as possible. Once a family is referred to Family Promise, there is no charge for any of our services. Housing and service plans are individualized based on the unique circumstances of each family. Families are kept together during their stay.
To Get Help
Families needing shelter or housing assistance access services through our community's Coordinated Intake. This is the FRONT DOOR to Emergency Shelter for individuals and families with no safe place to sleep. Coordinated Intake is open 5 days a week (M-F), 8am-8pm, (216) 674-6700 (phone). Coordinated Intake is located at: 2nd Floor of Cosgrove Building - 1736 Superior Avenue, downtown Cleveland.
You are encouraged to arrive as early in the day as possible.
Upon arrival, a brief interview will be conducted to assess your need, develop an action plan, and determine the best way to offer assistance.
In order to serve all families equally through Coordinated Intake, placement into a particular shelter is not possible.
If it is recommended that Family Promise of Greater Cleveland is the best placement for your family, a short phone interview with a Family Promise case manager will be conducted to learn more about your family's situation and your needs.
If you don't need shelter right away, Coordinated Intake will connect you with other community resources to help you avoid having to enter shelter.
After Hours:
Single persons: If a single person needing shelter comes to Coordinated Intake after 8pm they can go directly to 2100 Mens Shelter or Norma Herr Womens Center for a bed. They will need to come to Coordinated Intake the next day for an assessment.
Families: If a family needing shelter comes to Coordinated Intake after 8pm they need to call 211 which will review their shelter options (a phone will be available at the front door for a free call to 211). They will need to come to Coordinated Intake the following day for an assessment
The Coordinated Intake program is operated by FrontLine Service and Cleveland Mediation Center and is federally mandated and funded.
The agency helps over 100 homeless families each year secure independent housing and the means to sustain it. Families of any composition reside free of charge in Family Promise facilities while benefiting from work with dedicated case managers who assist parents in finding housing and employment; securing financial support; linking to needed medical, mental health, and legal services; and engaging in important activities to ensure the well-being of their children. Case management services continue for at least four months after families leave shelter to help prevent returns to homelessness. The agency keeps families together through the trauma of homelessness and beyond as they strive to achieve long-term stability.