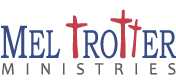 Shelter details
Added Jan 3, 2018 | Last Update Oct 20, 2021
225 Commerce Ave Sw
Grand Rapids, MI 49503
Open in Google Maps

(616) 454-8249
Mission Statement
"Mel Trotter Ministries exists to demonstrate the compassion of Jesus Christ, through rescue and restoration for anyone experiencing hunger and homelessness."
- Source: Mel Trotter Ministries - Men's Shelter website
Description
Broken relationships, abuse, substance abuse, job loss, foreclosures.
Whatever the reason for homelessness, Mel Trotter Ministries can help.
Their homeless shelter is available for men 365 days a year at their facility in Grand Rapids, MI
Guests in their Men's Shelter receive:
Hot meals
Clothing & shoes
Toiletries
Safe shelter
Showers
The love of Jesus Christ
Referrals & resources
Access to their Day Center for further help in overcoming homelessness
Ability to apply for programs
Check-in: 4:30 p.m. - 6:30 p.m.
Check-out: 7:00 a.m.