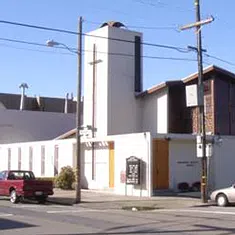 Shelter details
Added Dec 22, 2020 | Last Update May 31, 2022
1601 McKinnon Avenue
San Francisco, CA 94124
Open in Google Maps

(415) 641-8719
Description
During the regular season, they provide an emergency shelter site to sleep homeless men, women and families at the Providence Baptist Church (PBC).
Hours of operation:
Between 3:00 PM and 8:00 AM dailyTransportation is also offered for afternoon pick up and morning drop off from the SF Public Library, A Women's Place at 211 - 13th Street, MSC South, Next Door, and Glide Memorial.
For more information, you may call (415) 642-0234 during normal business hours, or (415) 431-4785 during site operation hours.