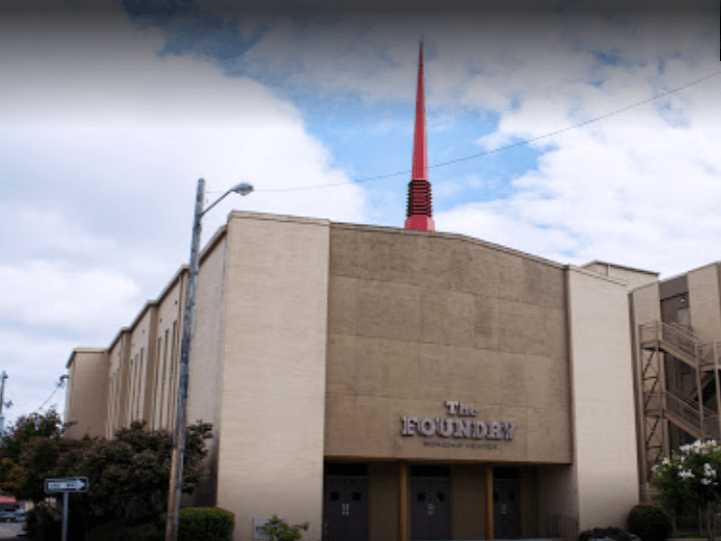 Shelter details
Added Jul 1, 2021 | Last Update Jul 7, 2023
1801 5th Ave N
Bessemer, AL 35020
Open in Google Maps

(205) 425-7737
Description
Mission: To restore hope and rebuild the lives of the addict, the ex-inmate and the destitute through Christ-centered Recovery, Re-Entry and Rescue.
Hours: Mondays through Fridays 8:30am to 4:30pm.
Rescue Programs
The Foundry's Rescue Program provides assistance to marginalized members of our community men, women and children who are lost, hurting and feel they are unloved.  A hot meal, a kind word or a burden lifted can be the beginning of a new outlook on life, and we offer all that and more through this ministry of compassion.
We address the urgent needs of the homeless and those who are struggling to provide for themselves and their families through nutritious meals, food boxes, clothing and other vital resources. 
Homelessness, hunger and heartache can become harsh realities for men who are addicted.  Self-destructive habits may have cost them their jobs and they can no longer afford a place to live.  Or theyve been asked to leave their homes because of the negative impact their lifestyle is having on their families.  Their health also suffers as their behaviors lead to a dangerous disregard for nutrition, and theyre often unaware of how theyre abusing their bodies and minds.  Regardless of the roles they once might have held as fathers or professionals, day-to-day survival now becomes their lifes sole purpose.
While society often labels them 'addicts,' women who battle substance abuse are first and foremost daughters, sisters, wives and, in many cases, mothers.  Somewhere along the wayoften at a very young agethey took a wrong turn, made a poor choice or sought comfort in a substance that took control of their lives and put their futures at risk, often costing them their livelihoods, their families and their homes.
Although addiction can result in homelessness for both genders, women on the streets face a different form of danger.  They may be forced to stay with 'friends,' sometimes selling their bodies to survive.  This unfortunate situation not only destroys their dignity and self-worth, it also puts them at risk for disease, assault and even death.  The tragic consequences affect not only the women themselves, but also the people close to them as lives are shattered, potentials are lost and families are ripped apart.
Ministry to Men
Emergency shelter, Long-term recovery/rehab program (urban), Long-term recovery/rehab program (rural), Transitional housing, Case management
Women and Family Ministries
Community/neighborhood outreach program (beyond your facilities), Case management, Long-term recovery/rehab program (90 days or more), Transitional housing (separate facilities)
Food
Prepared meals served, Community food pantry
Jail and Prison Ministry
Residential program for parolees, Regular Bible studies/worship
Educational
Non-computerized GED/literacy program, Tutoring (individual), Job skill training programs, Employment/career readiness programs, Life skills training
Medical-Dental-Eye Service
Regularly scheduled medical clinic, Regularly scheduled dental clinic, Regularly scheduled eye clinic
Other Programs
Anger management ministry, Legal clinic, Furniture bank