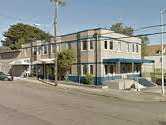 Shelter details
Added Apr 2, 2021 | Last Update Jul 21, 2023
901 South 13th Street
Tacoma, WA 98405
Open in Google Maps

(253)682-3401
Description
Office Hours for AP4H
Mon.-Fri. 9am-5pm (some evening appointments available), closed for lunch 12-1pm.
Access Point 4 Housing,  helps people find shelters, transitional, and permanent housing for individuals and/or families.
As part of the strategic plan to end homelessness in Pierce County and to design a "best practice" model to serve homeless households, Associated Ministries, in partnership with Catholic Community Services, Greater Lakes Mental Health Care and Comprehensive Life Resources, has contracted with Pierce County to provide coordinated entry for homeless households.
As part of AP4H, a Coordinated Entry Specialist will work one-on-one with individuals to enable stability. Services will include, but are not limited to, referrals to housing programs or independent housing and assistance/referrals in securing benefits.
We accept individuals and families who are referred by AP4H. We also assist with some move in costs and very short term rental assistance. Using the Housing First model we address homelessness and then provide resources to address any needs clients have. The idea of mandating services in order to have the basic human right of housing has proven to be ineffective. It causes individuals and families more harm than good.
In our program, we meet the clients where they are in life. This program is all about what the clients want and need. They are in charge of their destinies and know their situation better than we do. Families receive referrals to employment services, mental health services, and resources to gain tools for self-sufficiency. Empowering clients to take control of their lives is the key to our Family Permanent Housing Program.
AP4H includes shelters and housing programs that are funded by Pierce County. We are having conversations with programs that do not receive this funding with the goal of developing partnerships that will benefit families experiencing homelessness.Types of programs included in AP4H are:
-Emergency Shelters
-Transitional Housing Programs
-Diversion & Navigation Programs
-Permanent Supportive Housing Programs
-Rapid Re-housing