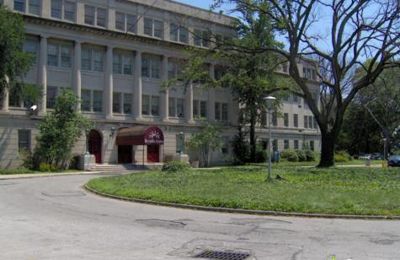 Shelter details
Added Dec 29, 2020 | Last Update Feb 17, 2023
111 N. 49th Street
Philadelphia, PA 19139
Open in Google Maps

(267) 713-7778
Description
Evening and Weekend Intake for Women.
Gaudenzia House of Passage is a 100 bed facility for single women. House of passage provides supportive services including a computer lab, educational and vocational services as well as community building events.
The City of Philadelphia provides emergency and temporary housing to persons experiencing homelessness. Homeless Services administers contracts with various human service organizations to provide short-term emergency housing accommodations, based on an assessment of need, to resolve an immediate housing crisis for persons and families. Case management assistance is also provided to assist households with obtaining appropriate long-term housing. Emergency housing services include:
Temporary shelter
Ongoing case management services
Assistance with obtaining transitional and/or permanent housing
Supportive housing for special populations
An optional savings program which allows households to save a part of their income for future housing expenses
Philadelphia Homeless Outreach Hotline 215-232-1984
Centralized Homeless Intake Services
Centralized Homeless Intake Services includes an assessment of eligibility and service needs of persons and families presenting for placement into emergency housing. If eligible, persons and families are placed in appropriate emergency housing, boarding homes, or other alternative housing. Mental health assessments and referrals to drug/alcohol treatment, health services, children and youth services, legal services and veterans services, etc., are provided as needed.
If you are currently experiencing homelessness, please report to one of the central intake centers listed. You must go through central intake for an initial assessment of your housing needs before placement into the homeless housing system.
After 5 PM Daily, Weekends and Holidays
Single Women: House of Passage, 49th & Haverford Avenue
Drug and Alcohol Treatment Services
A leader in the addiction treatment and recovery services field since 1968, Gaudenzia offers programs to best serve the needs of our diverse and ever-changing client population.
Adult Residential Services
Short, intermediate, and long-term substance abuse and mental health services are available for adults, women with children, homeless individuals, and HIV symptomatic substance abusers.
Outpatient Services
Traditional counseling is provided in outpatient settings including Intensive Outpatient Programs (IOP), Partial Hospitalization, and diversified prevention programs.
Women with Children Services
Gaudenzia provides preferential treatment services to pregnant women and women with young children.
Adolescent Services
Gaudenzia offers outpatient programs for teens seeking recovery from chemical dependency.
Mental Health Residential Services
Specialized services to treat individuals whose chemical dependency co-occurs with mental disorders.
Prison Services
Specialized programs for individuals involved in the criminal justice system including services for substance abuse and co-occurring disorders.
Transitional and Permanent Housing
Gaudenzia operates affordable, drug-free, housing to help clients stabilize their recovery following treatment.