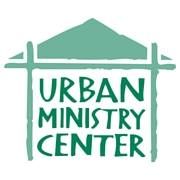 Shelter details
Added Jul 5, 2016 | Last Update Jun 6, 2022
945 North College Steet
Charlotte, NC 28206
Open in Google Maps

(704) 347-0278
Mission Statement
"The Urban Ministry Center is an interfaith organization dedicated to bringing the community together to end homelessness, one life at a tim"
- Source: Day Services Center at Roof Above website
Description
The Urban Ministry Center is an interfaith organization dedicated to bringing the community together to end homelessness - one life at a time.
HousingWorks
Through the HousingWorks program, the Urban Ministry Center seeks to fulfill its mission of ending homelessness by giving the most vulnerable what they so desperately need: a home. HousingWorks has three pathways to housing for chronically homeless individuals: at Moore Place, an 85-unit apartment building that opened in February 2012; in Scattered Site apartments (90 units); and in MeckFUSE, a partnership with Mecklenburg County providing an additional 45 community-based apartments.
The HousingWorks approach is simple: give chronically homeless individuals what they need most - a safe, stable, affordable home - and then provide the wrap-around support to help them remain housed and regain lives of wellness and dignity. A team of social workers, therapists, a full-time nurse and a part-time psychiatrist provide supportive services to help each HousingWorks tenant manage the transition from long-term homelessness to housing, and to help individuals meet personal goals to ensure they never become homeless again.
HousingWorks specifically targets those individuals who have been homeless the longest, are the most vulnerable and are the most frequent users of emergency rooms, jails, shelters and other costly crisis services. Their experience demonstrates - and research shows - that supportive housing for this population saves lives and saves the community money.