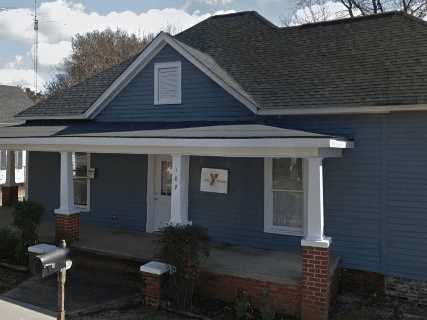 Shelter details
Added Dec 24, 2016 | Last Update Sep 16, 2021
107 Cromer St.
Charlotte, NC 28104
Open in Google Maps

(704) 391-3303
Description
Hoskins Park Ministries (HPM) is a Christian ministry whose primary purpose is to share the love of Christ with the poor and homeless by providing transitional housing facilities, clothing, food and other necessary support to those in need while adhering to the call of the Bible for Christians to make disciples of all nations.
FAQ's
What does it mean to "make a disciple?"
It means to teach others about the Jesus of the Holy Bible. We believe the Bible to be the Holy word of God. That means we believe God wrote the Bible using inspired men and all of it is true.

The Bible says that Jesus became sin for us and bore our sins in His body on the tree (the cross), healing our wounds (otherwise known as our sin) and giving Himself as a ransom for all men (1 Timothy 2:5-6), 1 Peter 2:24). The Bible says whoever believes this in his heart and professes Jesus as Lord through his mouth, is saved (Romans 10:9). God calls us to follow Him and teach others to do the same (Matthew 28:20).

We believe this, try to model it through our behavior and teach this through Bible study at HPM.

Who does HPM accommodate?
HPM accommodates homeless or near homeless men willing to let God transform their lives into the live He intended. We have an application and interview process to determine who is right for HPM.

What is the process for new residents?
When a new resident enters the ministry they are first given a room and a bed. Until they are working, we provide food as well. Then we provide what a resident needs. If it is cloths, they get them. If a job, we work with them to obtain employment. If they need medical assistance, we direct them wherever they need to go and help them get help. If they need government help, we try to assist them down the administrative paths. We'll also help them achieve additional education from recognized institution or achieve various other goals as we are able.

Do you charge rent?
No, Hoskins Park Ministries does not charge rent. We provide furnished houses for the residents. There is a nominal program fee. It should be noted, however, that often times a resident requires a period of grace before they can pay that amount.