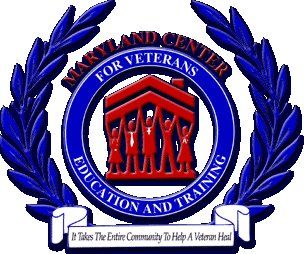 Shelter details
Added Dec 31, 2016 | Last Update Mar 25, 2022
301 North High Steet
Baltimore, MD 21202
Open in Google Maps

(410) 576-9626
Mission Statement
"Our mission is to provide homeless veterans and other veterans in need with comprehensive services that will enable them to rejoin their communities as productive citizens. "
- Source: Maryland Center for Veterans' Education and Training website
Description
MCVET serves over 200 veterans from around the United States daily at
its 100,000 square foot facility located in downtown Baltimore, MD, with the support of over 40 staff members.
MCVET provides it's clients with comprehensive services including case management, employment services, education services, life skills training, addiction counseling and recovery, housing, meals, and secure facilities to receive these services from.
Hours:
24-7 with Office Hrs: 9am - 5pm
Emergency Housing
The Emergency Housing program has a capacity of 50 beds and is available to residents for a period not to exceed thirteen (13) weeks. During the 13 weeks, residents' military status is confirmed and they receive VA benefits counseling. They are also assigned to a case manager who works with the resident to identify the causes of the homelessness and to outline employment and education goals.
Transitional Housing
The Transitional Housing Program has 120 beds and provides up to two years of transitional housing and supportive services to veterans who have successfully completed the Emergency Shelter Program and need continued supportive services in order to return them to employment and permanent housing.
Single Room Occupancy
The Single Room Occupancy (SRO) Program is an essential component to the overall continuum of care because it gives MCVET the ability to place veterans in permanent housing with continued access to on-site case management and counseling services. The SRO functions in conjunction with the existing Emergency Shelter and Transitional Housing Programs to provide a full continuum of housing, counseling and job placement services to veterans in need. Veteran applicants from outside MCVET's program, including female veterans, are also eligible for the SRO units.