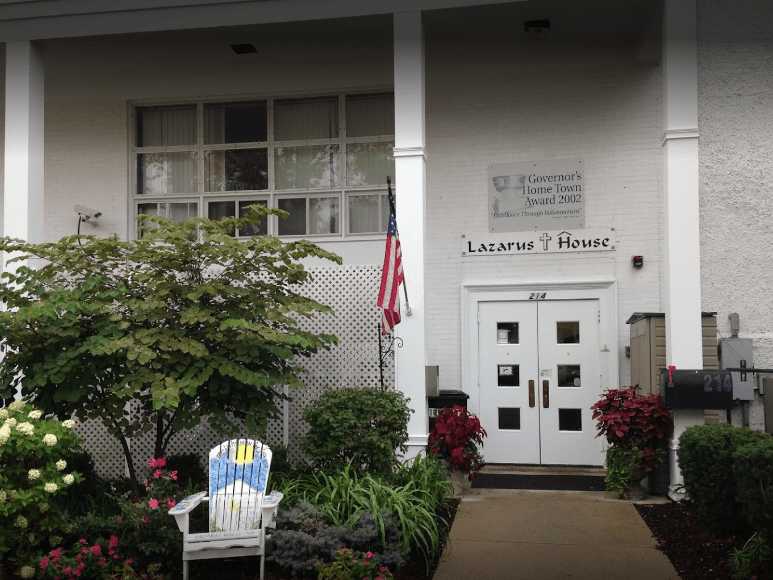 Shelter details
Added Apr 4, 2021 | Last Update May 27, 2022
214 Walnut Street
Saint Charles, IL 60174
Open in Google Maps

(630) 587-2144
Description
Office Hours
Emergency Shelter
24 hrs
Donations
Monday - Saturday 9am 9pm
Sunday 1pm 9pm
Admin Office
Monday - Friday 8am 4pm
Outreach
Monday - Thursday 9am 5:30pm
Friday 9am 3pm
Our mission is to offer guests connected to our communities, who are homeless or in need, hope for the future by providing hospitality, food, safe shelter, and education -tools for life. We strive to make certain that all who enter feel the love of Jesus.Our desire is to offer everyone who comes to our doors the opportunity for hope and a future. We give people a hand up, not a hand out.
Homeless Shelter
Our emergency housing offers a safe haven for persons in need. We are open 365 days/year, and shelter staff are available 24/7. The program provides:
Warm bed
Three meals every day
Shower and laundry facilities
Personal hygiene items
Day Center
Our Women & Children's Day Center, open 7 days per week, provides a safe, home-like daily living environment away from male Guests in the Lazarus House program. The Day center provides:
Separate, enhanced space to allow women and children to focus on and more
effectively achieve their goals
Indoor and fenced outdoor play area and recreational space for children
Additional bathroom facilities, including showers and a bath tub for children
Classes specific to womens issues
Individualized attention and support
Support Services
All Lazarus House Guests have access to:
Case management and advocacy to address the problems that caused homelessness
Referrals to external professional resources to address mental health, substance abuse, health or other issues
GED and educational tutoring
Life skills classes on topics such as budgeting and financial management, job readiness, goal planning, parenting
Community clothes closet
Health care (provided through FQHC clinics and a cooperative effort on the part of doctors, dentists, Tri City Health Partnership, and local funding assistance)
Haircuts
Employment services
Computer usage (monitored)
Optional Bible studies and Sunday worship services
Transitional Housing
Center for Transitional Living
Sometimes people need extended support to help navigate the transition to independent living. Lazarus House offers a transitional housing program for individuals and families who have stayed at our shelter and are ready to begin living on their own.
The Center for Transitional Living offers dormitory-style bedrooms, including rooms designed for families to stay together. The Center also provides increased support services and a more specialized case management plan to address the unique problems a Guest may have and to help the Guest achieve permanent independence.
There is an interview process to enter the transitional housing program, and Guests are expected to make certain commitments to Lazarus House. The Center may not be right for every Guest. But for those who do stay here, it can open the door to long-term success.
We serve men, women and children who are connected to Batavia, Geneva, St. Charles, and western rural Kane County by address, employment, school, or immediate family member. Click here to see a map of our service area.
Homeless Prevention Services: Rent, Mortgage and Utility Assistance
At Lazarus House, our goal is to reach out into our community and help people before they become homeless, so they can stay in their homes and get back on their feet. For people who have previously been homeless, we help them re-integrate back into the community with independence and dignity.
We have access to limited grant funding that allows us to provide assistance with rent, mortgage and utilities. To receive help, funds must be available and individuals must qualify according to grant requirements. Within certain programs, case management services and life skill classes are offered.
We serve residents of Batavia, Geneva, St. Charles, and western rural Kane County by residential address.
Click here to see a map of our service area.
If you need help, please call us at 630.587.5872 or come to 214 Walnut Street, door #3, St. Charles, IL 60174 to inquire about our programs.
Types of Programs We Administer
These specific programs are based on federal, state or local guidelines and funding availability.
Emergency/one-time rent, mortgage or utility assistance
Ongoing rent subsidies for very low/extremely low income households
Permanent supportive housing for the chronically homeless with a disabling condition
Short- to medium-term rental assistance (income eligibility and length of assistance strictly defined)