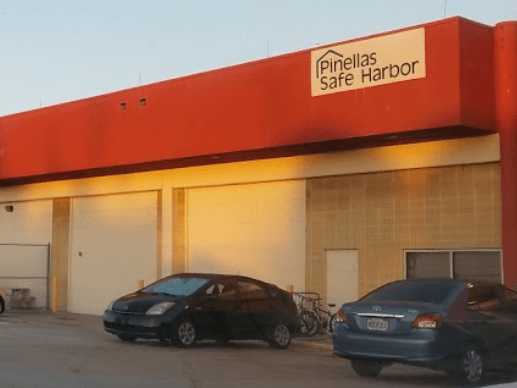 Shelter details
Added Dec 30, 2020 | Last Update May 28, 2022
14840 49th St N
Clearwater, FL 33762
Open in Google Maps

(727) 464-8058
Description
Pinellas Safe Harbor is an emergency homeless shelter and a jail diversion program designed to be a safe haven for those currently homeless and who require services to get back on their feet.Pinellas Safe Harbor came into being as a result of a series of partnerships involving the Pinellas County Sheriffs Office, the City of St. Petersburg, Pinellas County Government and numerous homeless service providers in Pinellas County. This group saw the need to better serve the chronically homeless, keep them out of the county jail and the criminal justice system, and give them the necessary tools to redirect their lives.Pinellas Safe Harbor is truly a community based undertaking. There are many opportunities to participate as a volunteer, a donor, in food service delivery, or to work with the various homeless service providers.
ServicesIntake staff completes an initial assessment of each homeless persons appropriateness for the facility.
Meals:Three meals are served daily.Hot meals are prepared at Metropolitan Ministries or partnering churches and kept warm until served, but there is no kitchen on the premises.Pinellas Safe Harbor partners with many community food providers to recieve donated food.Clothing:Donations of new socks and underwear are provided to residents when they're available.Racks of donated clothes are also be available for use.There are washers and dryers on the premises so residents can do their own laundry.Transportation:Homeless clients who are employed or require transportation to employment or medical appointments will be accommodated as it is feasible.Loaner bikes are available for residents to checkout.The Pinellas Suncoast Transit Authority (PSTA) buses stop near the shelter and PSTA route maps are available at the shelter.Maintenance:Residents are asked to help maintain the facility and inmate workers from the Jail are also utilized for this purpose.A team of Case Managers are onsite to guide the residents through their transition to permanency and self-sufficiency.
Pinellas County Sheriffs Office Social Workers Needs Assessment, Coordination of Services and Placements, Mental Health and Substance Abuse Referrals.Public Defenders Office Homeless Outreach Diversion Assessments for Homeless Ordinance Violators, Connects Residents with Public Defenders Office.Westcare Substance Abuse Evaluations, Substance Abuse Counseling, Recovery Services.Groups AA, NA, Coping, HIV Awareness, Worship Services, Orientation to Pinellas Safe Harbor.
Classes Skills for Successful Transition, Life Skills, Vocational Rehabilitation, Work Ready, Pedestrian Safety, and Budgeting.
Medical services are provided, on site, through Pinellas County Human Services Monday through Friday. Residents receive basic healthcare and referrals for Medical, Dental and Mental Health Services.