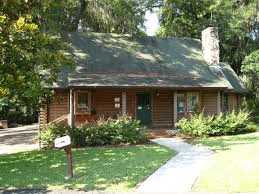 Shelter details
Added Nov 22, 2020 | Last Update May 26, 2022
2706 N Monroe St
Tallahassee, FL 32302
Open in Google Maps

850-297-1113
Description
Homeless women and their children in our area face many problems and are in need of help. It is the mission of the Good Samaritan Network to be a part of the solution to this ever-growing problem. Through various support services, we are able to meet the needs of the homeless; thus, offering them encouragement and hope in God. The Good Samaritan Network is a faith-based outreach that networks with like-minded agencies and ministries for the purpose of restoration to individuals who find themselves facing homelessness. It is our goal to reach out to the physical, emotional, and spiritual needs of our ladies in need.
Phase I - Chelsea House: Transitional living for Single Women while going through a Christian program. (currently open)
Phase II - Emergency Overnight Shelter: For women and children only. (projected to open 2009)
Phase III - Good Samaritan Village: Transitional living for single moms with their children while going through a Christian program.
Each resident will pay program fees. Program fees will cover costs associated with being in the program except personal expenses such as toiletries, food, bus passes, medications, etc. If resident is unable to pay, she may apply for the scholarship program which will help pay her fees (based on fund availability) until she is able to take on the responsibility of paying her own program fees.
$10 nightly emergency overnight fee applies to overnight guest who sleeps on the couch
$200 monthly/$50 weekly - Level 1 bunk room 6-7 residents, limited storage space, shared bathroom, reserved bed
$250 monthly/$65 weekly - Level II semi-private room includes more privacy, shared bedroom/bathroom for 2-3 residents, extended lights out, more storage space, television in room
$300 monthly/$75 weekly - Level III semi-independent living residents live in attached fully-furnished studio apartment complete with private kitchen, walk-in closet, and private shared bathroom for 2-3 residents. Extra privacy allows residents to be exempt from mandatory lights out, meal plan and house chores are optional
Resources are available to all residents based on availability. Resource closet includes food pantry, clothing, personal care items, medicine cabinet, office supplies, items donated for yard sale.