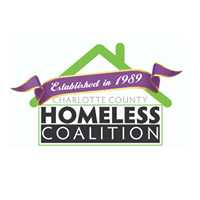 Shelter details
Added Jun 26, 2016 | Last Update Jul 19, 2023
1476 Kenesaw Steet
Port Charlotte, FL 33948
Open in Google Maps

(941) 627-4313
Description
The Safe House Emergency Shelter is a 52 bed general population shelter with a focus on families.
This is the only shelter available in Charlotte County. Safe, supervised and dry, the shelter allows clients to stay up to 60 days.
In addition to serving the single male and female population, it is the goal of the Safe House Shelter to keep families intact.
This includes couples, couples with children, or single parents with minor children. There are six family units.
The Safe House Shelter has served nearly 1,000 of Charlotte County's homeless individuals and families, and more than 74% of those residents have gone on to permanent independent housing.
Hours:
Monday 9AM-5PM
Tuesday 9AM-5PM
Wednesday 9AM-5PM
Thursday 9AM-5PM
Friday 9AM-5PM
Saturday Closed
Sunday Closed