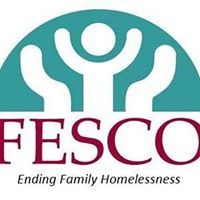 Shelter details
Added Jun 25, 2016 | Last Update May 31, 2022
22671 Third Street
Hayward, CA 94541
Open in Google Maps

(510) 886-5473
Mission Statement
"Family Emergency Shelter Coalition?s mission is to support homeless families as they move from crisis to stability, end their homelessness, and find a place called home. In the execution of its mission, FESCO is motivated by the following values and beliefs: Communities have a responsibility to ensure that every child has a safe and decent place to live and sufficient nutrition to thrive. Self-reliance creates self-respect, which strengthens families, individuals, and communities. All people, regardless of their circumstances, deserve to be treated with respect, fairness, dignity. Accountability is fundamental to the success of the people we serve and our organization."
- Source: FESCO - Emergency Shelter and Transitional Living Home website
Description
The Family Emergence Shelter Coalition provides a transnational house named the Banyan House.
Banyan House provides transitional housing for 6 months to homeless families who need extra time to gain employment or attend school/vocational training. This 28-bed facility provides 8 families with 1-2 private bedrooms and bath, shared community/dining spaces, a community computer room, and outdoor recreation space, including a children's playground.
These families receive case management, life skills classes, employment training, parenting classes, children's activities, and linkage to independent housing.
Families pay 30% of their adjusted gross income toward rent while residing at Banyan House.