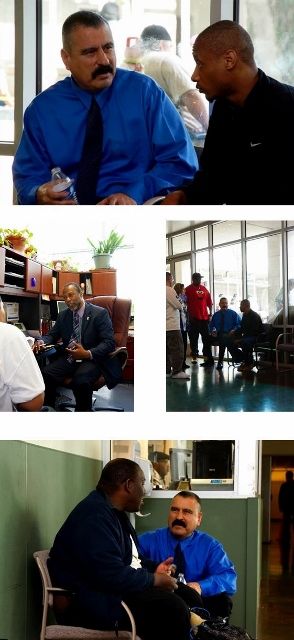 Shelter details
Added Jul 17, 2018 | Last Update Sep 20, 2023
601 South San Pedro Steet
Los Angeles, CA 90014
Open in Google Maps

(213) 624-9258
Mission Statement
"To offer a bridge back to self sufficiency for homeless people through counseling, education, training and job-placement. To make available the necessities of life to homeless people: food, shelter, clothing, personal hygiene needs and medical care. To offer the 12-step approach to recovery. To serve homeless people with empathy and respect, without sermonizing. To provide for the homeless as an independent social service agency. "
- Source: Homeless Shelter and Services at The Midnight Mission LA website
Description
Founded in 1914, The Midnight Mission offers paths to self-sufficiency to men, women and children who have lost direction.
Emergency services and 12-step recovery, family living, job training, education and workforce development programs offer a compassionate bridge to achieve and maintain healthy, productive lives.
Safe Sleep Shelter for the Homeless
Safe Sleep offers accommodations to some of their hardest-to-reach clients who tend to avoid sheltering beds and other basic needs.
The idea is to offer a flexible, tolerant and accessible option for staying the night to those who shun traditional shelters.
Their guests receive the following:
Safe, quiet and controlled environment
Air conditioning and heating
Clean accessible restrooms
Onsite managing security personnel
The Midnight offers these emergency services to guests at no charge. A person has to simply walk into the courtyard and ask.
They reserve a set number of emergency beds for families with children, who are accommodated safely in a separate room designed just for them.
One of the greatest community benefits offered by Project Safe Sleep is that after experiencing a good night of sleep, they have a few of the hard-to-reach guests ask for additional services - referrals to housing, drug and alcohol services and other beneficial services.
With the program they continue to establish trust allowing them to provide services to those once thought of as unreachable.