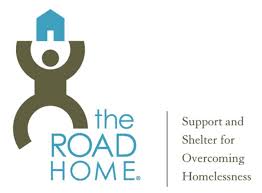 Shelter details
Added Dec 15, 2017 | Last Update Jun 21, 2022
210 Rio Grande Steet
Salt Lake City, UT 84101
Open in Google Maps

(801) 359-4142
Mission Statement
"The mission of The Road Home is to help people step out of homelessness and back into our community."
- Source: Low Barrier Shelter for Men, Women, Children at The Road Home website
Description
The Road Home operates low barrier shelter with housing focused services for men, women and families in Salt Lake County, Utah.
The Emergency Shelters, the Salt Lake Community Shelter and the Midvale Center, are open 365 days a year, including holidays to help meet the needs of single men, single women, and families in the community.
While some nights the shelter has more people staying than others, they make every attempt to provide shelter to everyone who is in need of a place to stay.
Along with providing life-saving emergency shelter, they help people re-build their support networks and create stability in their lives through housing programs, case management, and connecting them with community partners.