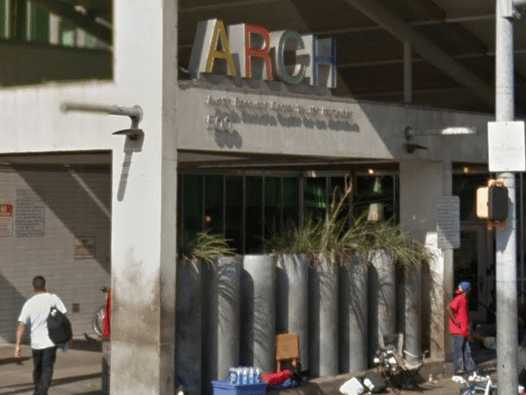 Shelter details
Added Jun 1, 2020 | Last Update Jun 1, 2022
500 E 7th St
Austin, TX 78701
Open in Google Maps

(512) 305-4100
Mission Statement
"Based on the belief that all people deserve the dignity of a safe place to call home, Front Steps? mission is to provide a pathway home through shelter, affordable housing, and community education."
- Source: Austin Resource Center for the Homeless - Shelter ARCH Downtown Austin website
Description
Front Steps provides emergency shelter, day resource services, case management, permanent supportive housing and medical respite for Austin's homeless community.
The Austin Resource Center for the Homeless (ARCH) serves as the first point of entry into the homeless social service system for many of Austins adults experiencing homelessness.

Our doors are open to everyone, whether this is their first time being homeless, or they have been living on the streets for years. The ARCH is designed to assess client needs, provide information on how and where to access services, and meet the basic emergency needs of homeless adults.

The ARCH also provides sleeping areas for homeless people to rest, day or night, and a Day Resource Center to get out of the elements during the day.

(512) 978-9920