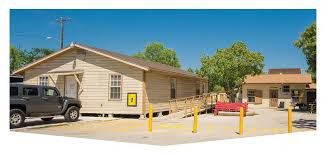 Shelter details
Added Dec 15, 2017 | Last Update Jun 1, 2022
656 N. Minnesota
Brownsville, TX 78521
Open in Google Maps

(956) 831-6331
Mission Statement
"The Corporation, BISHOP ENRIQUE SAN PEDRO, OZANAM CENTER, Inc., operates exclusively for the charitable purpose of providing assistance to those in need by: A) Providing temporary shelter and housing to homeless, regardless of sex, color, creed and national origin; B) Offering referral to social services agencies and humanitarian encouragement; C) Facilitating the involvement of community volunteers in center needs; D) Providing information to the public about homelessness in the community."
- Source: T.B.E.S.P. OZANAM Center Inc. website
Description
In addition, extensions are given base on the individuals/families personal circumstance.
Most individuals stay at their shelter from an overnight stay to thirty days.
The needs for shelter of their residents vary widely, but the basic need is always the same: a clean, safe place to stay, hot meals, and the goal to obtaining permanent housing.
Eligibility requirements are similar to other homeless agencies across the country.
The Shelter also serves as an emergency shelter during the hurricane and cold weather season.
transportation vouchers and Homeless Prevention and Rapid Re-Housing services.
The Shelter Homeless Services Program: includesshort-term (30-day) Emergency Shelter, 3 hot meals,
Shelter services:



Food Pantry (twice monthly) to needy families living within the catchment areas (5 mile radius) After School Tutoring


Community Garden


Transitional Housing (2 Years)


Centro de Trabajadores Fuerza Del Valle


Homeless Prevention & Rapid Re-Housing Program (Funded by the American Recovery and Reinvestment Act)


Short and Long rent assistance


Emergency Shelter Grant Program


Deposit Utility & Short Term Rent


The Shelter also serves as an emergency shelter during hurricane and the cold weather season.