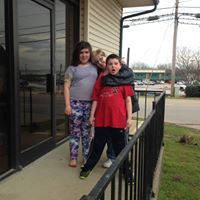 Shelter details
Added Jan 18, 2018 | Last Update Jun 4, 2022
449 S.Kings Highway
Murfreesboro, TN 37129
Open in Google Maps

(615) 653-8027
Mission Statement
"The Way of Hope is a faith based emergency shelter for women and women with children. It is our goal to protect this high risk sector of society from the many types victimization that they suffer. With the Women's Resource Center we can provide a safe place during the day as well at night in The Way Of Hope. Our programming teaches boundary setting, goal assessment, anger management, budgeting, and Christian ethics just to name a few."
- Source: Faith Based Emergency Overnight Shelter for Single Women and Women With Children at The Way of Hope website
Description
The Way of Hope is a faith based emergency shelter for women and women with children. It is their goal to protect this high risk sector of society from the many types victimization that they suffer.
With the Women's Resource Center they can provide a safe place during the day as well at night in The Way Of Hope.
Their programming teaches boundary setting, goal assessment, anger management, budgeting, and Christian ethics just to name a few.