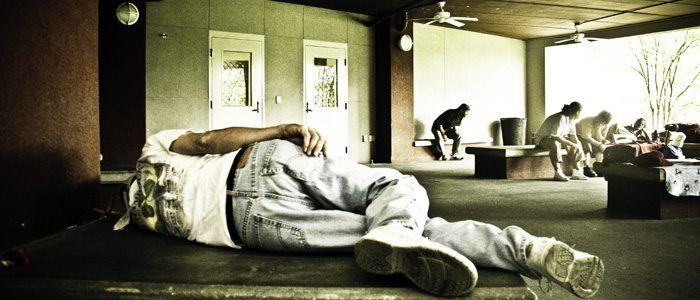 Shelter details
Added Jan 18, 2018 | Last Update May 5, 2022
1707 West Chestnut Expressway
Springfield, MO 65802
Open in Google Maps

(417) 862-5509
Mission Statement
"The Salvation Army, an international movement, is an evangelical part of the universal Christian church. Its message is based on the Bible. Its ministry is motivated by the love of God. Its mission is to preach the gospel of Jesus Christ and to meet human needs in His name without discrimination."
- Source: Salvation Army Springfield website
Description
Everyday The Salvation Army helps local men, women and children change their lives by providing them with the support and practical assistance they need to improve their lives for the better.
Thousands of Ozarks' residents turn to them each year for a hand up, not a hand out.
It is only through continued community support they are able to help so many.
When weather in the Ozarks becomes extreme, The Salvation Army opens its doors and offers shelter to those in need through its Extreme Weather Centers.
During office hours, Monday through Friday, The Salvation Army's front lobby is open to those needing to take shelter from the outdoors, whether it be cold, rain, a blizzard, or hot.
This service is provided to community members every day of the year The Salvation Army is open.
In addition to this, The Salvation Army operates an Emergency Cooling Center during times of extreme heat and an Emergency Overnight Warming Center during times of extreme cold.
These services are offered out of The Salvation Army's main building located at 1707 West Chestnut Expressway.
The Salvation Army's Emergency Cooling Center operates when the National Weather Service issues a heat advisory or excessive heat warning.
The Emergency Cooling Center typically operates during the majority of the day when temperatures are highest, and does not provide overnight shelter as temperatures are cooler during the overnight hours.
The Salvation Army's Emergency Overnight Warming Center operates when the wind-chill reaches 14 degrees Fahrenheit.
Community members seeking shelter from the cold can seek shelter in The Salvation Army's front lobby during business hours, Monday through Friday. Cots are given out for overnight shelter at 7:00 p.m.