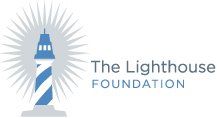 Shelter details
Added Dec 8, 2020 | Last Update Sep 17, 2021
116 Browns Hill Road
Valencia, PA 16059
Open in Google Maps

(724) 586-5554
Description
Office Hours:
Monday-Thursday 8:30am-4pm
Friday 8:30am-2pm
The Lighthouse Foundation runs a food pantry, multiple transitional housing units for homeless individuals 18-21 and families, computer classes, inexpensive cars, and other such services. For more information, check out our website or give us a call.

Housing Options
Transitional Housing
The transitional housing units offer opportunities for individuals and families to achieve their goals of education, employment, parenting skills, job training, and ultimately obtain permanent housing. Residents are permitted to stay in our transitional housing program for up to 18 months as long as they are working towards their goals and complying with all program requirements. There are five transitional housing locations with multiple apartments at each location.
Interim Housing
Safe Harbor is an interim housing facility jointly operated by The Lighthouse Foundation and Catholic Charities of Butler. Safe Harbor provides temporary housing for up to 60 days while staff members work with the homeless individual or family to find appropriate stable housing.
Johnny's Place - Sober Living Home
Johnny's Place is a recovery-focused transitional housing option for men. The purpose of Johnny's Place is to provide a safe, drug-free environment where residents can focus on their recovery and work on their goals without being surrounded by the things that led to or kept them in addiction.