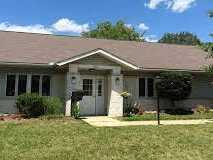 Shelter details
Added Jan 11, 2021 | Last Update Jun 2, 2022
1211 Anita Dr
Kent, OH 44240
Open in Google Maps

330-673-0034
Description
Miller Community House exists to provide emergency shelter to those adults and children in a housing crisis, while also providing support, advocacy, and referrals to encourage self-sufficiency and movement to permanent housing.
Eligibility
Homeless or at risk of becoming homeless! Last permanent address in Portage County, currently Sober and is not actively psychotic, Suicidal or Homicidal. Does not have any active warrant out for arrest! Does not have any active warrants out for arrest. Does not have a violent criminal History!
Miller Community House provides emergency shelter and supportive services to men, women, and children experiencing a housing crisis. Essential to our mission is improving the quality of life for our residents by providing a 30-day shelter that includes case management and advocacy, information and referrals to area resources and collaborative agencies.
Miller Community House has been opened since 1985 and recently expanded though the building of a new facility that provides 20 beds.Miller Community House is currently staffed by three full-time positions, which includes the Resident Advocate, Child and Youth Advocate, and Program Manager. The staff also includes 9 part-time Housing Specialists. The Resident Advocate meets regularly with the shelter residents to establish and implement a plan that includes housing, income, education, or job training, counseling, financial planning, and other goals. Housing is the primary goal for all residents due to limitations on the length of stay. The Child and Youth Advocate will coordinate services with parents and children to assist with school enrollment, medical insurance and immunizations, counseling, and housing.
The Program Manager oversees the shelter operation and staff and the Housing Specialists are available around the clock to answer the support line, admit new residents, and provide a supportive environment to the homeless families staying at the shelter.
The services are available 24 hours a day, 7 days a week.Eligibility- Homeless or at risk of becoming homeless- Lives or plans to relocate in Portage County- Is sober- Is not actively psychotic, suicidal, or homicidal- Does not have any active warrants out for an arrest- Does not have a violent criminal historyLocationThe location is disclosed to Residents upon admittance.Phone: (330) 673-0034 Fax: (330) 673-7670Hours24 hours a day, 7 days a week, and every day of the year