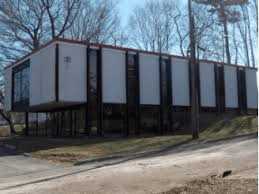 Shelter details
Added Apr 6, 2021 | Last Update May 27, 2022
35 Orchard Street
White Plains, NY 10601
Open in Google Maps

(914) 949-3098
Description
Lifting Up Westchester restores hope to Westchester Countys men, women and children in need by providing them with food, shelter and support and lifting them to greater self-sufficiency with dignity and respect.
For almost four decades, Lifting Up Westchester has worked to permanently change the lives of our neighbors in crisis by finding them stable, long-term, housing and providing the support they need to rebuild their lives. We serve approximately 3,500
Westchester residents each year through four key program areas:Emergency Food & Shelter: We operate a 19 bed women's shelter and a 38 bed men's shelter in downtown White Plains, as well as drop-in shelters for both men and women with capacity for 30 adults. On weekdays, our soup kitchen serves 60 to 100 individuals a mid-day meal, as well as packed meals to take-away.Housing Stabilization:
We identify safe, stable and affordable housing options for those living in shelter and on the streets and help these clients transition into independent living where possible. For those community members with mental health or other challenges, we provide ongoing financial assistance and a support system to help them maintain their housing. We currently have over 200 individuals living in our supportive housing units - 90% of them have been stably housed for more than 5 years.
Vocational Training & Employment: LUW trains low-income individuals to become certified home health aides who we then employ in our social enterprise, Neighbors Home Care Services, a licensed home care agency. Through Neighbors, we currently employ 175 aides who provide low cost, high quality care to seniors who wish to remain in their homes. Through our partnerships with other agencies, we provide additional vocational training, job readiness, and job search programs to assist clients in finding and maintaining employment.Next Generation Educational Opportunities:
We provide after-school mentoring and summer camp programs for over 500 homeless children to ensure that they are the first in their families to go to college and the last to live in poverty.
We start working with students age 5 in our literacy program and offer programs throughout their school years, ending with a mentoring and college prep program for high school students. 100% of our students graduated from high school last year (compared to 50% of homeless children nationally) with 89% enrolling in college and the remaining 11% in vocational school.