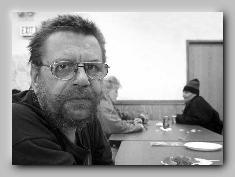 Shelter details
Added Jan 3, 2018 | Last Update Jun 6, 2022
125 North 1st Avenue West
Duluth, MN 55802
Open in Google Maps

(218) 726-0153
Mission Statement
"CHUM is a people of faith working together to provide basic necessities, foster stable lives, and organize for a just and compassionate community."
- Source: Day Shelter and Emergency Shelter for Individuals and Families at CHUM Center website
Description
CHUM is a 501(c)(3) nonprofit human services agency in Duluth, MN sponsored and governed by an interfaith coalition of 40 faith communities. CHUM was founded in 1973 when 10 churches located in Duluth's Central Hillside neighborhood pooled their resources to meet the needs of the neighborhood's many low-income residents more effectively.
CHUM now offers emergency food, shelter, advocacy, support, and outreach throughout Duluth.
CHUM provides Emergency Shelter services for Duluth residents. The Congregate Shelter provides dormitory-style shelter for single adults. The Family Shelter offers small apartments to a maximum of 6 families at a time.
Length of stay in either shelter is dependent upon the needs and cooperation of the guest. Each shelter resident is required to meet regularly with a Housing Advocate to work toward a resolution of their housing situation.
Residents are strictly required to remain sober and non-violent throughout their stay, as well as deposit the bulk of their income with the Housing Advocate to be applied to housing expenses when a suitable apartment is located.
If you are in Duluth and in need of shelter, please arrive at the CHUM Center between 9:00 AM and 4:00 PM.