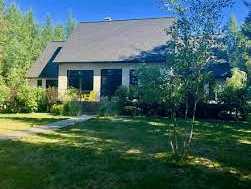 Shelter details
Added Mar 20, 2021 | Last Update Jun 2, 2022
P.O. Box 661
Grayling, MI 49738
Open in Google Maps

888-554-3169
Description
River House, Inc. domestic violence and sexual assault programs offer survivors of domestic violence and sexual assault a wide range of services. These services help each participant be safe and maintain a self-sufficient lifestyle free of violence.
Services Provided:
Emergency Shelter
Upon entering River House, Inc., participants are welcomed by staff. Time will be taken to fill out the necessary intake forms. A bedroom is assigned and the participant is given a tour of the shelter. The shelter provides comfortable surroundings for participants and their children.Legal Advocacy Services
The Legal Advocacy Program assists domestic violence survivors throughout the legal process. While advocates do not give legal advice, they do seek to enhance the safety of women and their children by providing them with knowledge about their legal choices. Frequently this includes disseminating information, accompanying survivors in court, explaining the court process, and providing appropriate community contacts when necessary. The legal advocate provides survivors with the knowledge needed to empower them to make informed decisions.
Sexual Assault Services
The Sexual Violence Program at River House, Inc. provides a 24-hour hotline for immediate crisis intervention. A sexual violence advocate will stay with the survivor or their family at the hospital emergency department and provide clothing and referral information. The sexual violence advocate is available to attend police interviews and court proceedings with the survivor. In addition, individual and group counseling are available for the survivor and their family.