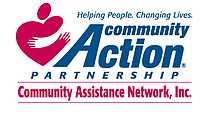 Shelter details
Added May 5, 2016 | Last Update Jun 21, 2022
7900 E. Baltimore Street
Rosedale, MD 21224
Open in Google Maps

(410) 887-8463
Description
CAN operates two of Baltimore County's largest Shelters, serving a population of over 235 men, women, and children each day.
Rapid Re-housing specialist are located at each shelter to assist residents with finding housing and conduct follow-up after an indivudal has moved out of the shelter.
CAN also operates the Samaritan Housing Initiative Program, federally funded by HUD to house and provide support to 15 chronically homeless men and women in Baltimore County with a diagnosed disability.
Must make appointment.