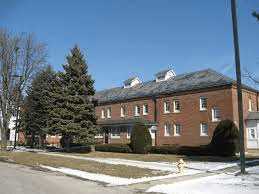 Shelter details
Added Aug 2, 2021 | Last Update Mar 7, 2023
15 S 11th St
Richmond, IN 47374
Open in Google Maps

765-935-3920
Description
Women's shelter only, Hotline/Crisis: 317-935-5824, Toll Free #: (800)886-4508.
The YWCA Genesis assists in ending the cycle of abuse. Provide shelter, advocacy and counseling for victims of domestic violence, sexual assault and homelessness. Services include temporary housing, Support Groups, Victim Advocacy, Community Counseling. Crisis Line/Domestic violence and sexual assault hotline. Available 24 hours a day, seven days a week, if you have a crisis or need to talk about a past or present concern. Volunteer Opportunities: assistance with planning and preparation for special public awareness events(copying flyers, distributing flyers and making phone calls. Donations accepted.
Regular office hours: 8:00 am - 4:30 pm Monday through Friday Crisis hotline and shelter 24 Hours a day Counseling by appointment.
Our Shelter is a 26 bed, secure facility that serves as 24/7 emergency shelter for victims of Domestic Violence and/or Sexual Assault. There are six individual bedrooms; each with a closet, dresser, and bedside tables. A handicap-accessible bedroom is also available. Common Areas in the shelter include: Laundry facilities for residential clients, ample bathroom facilities, kitchen and dining areas, large living room with television, reading area, play area for children, computer area for preparing job application material and completing school work, and a secure outdoor patio to provide our residents the opportunity to enjoy sunshine, fresh air, and playtime with their children.