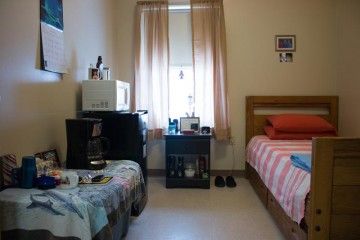 Shelter details
Added Jul 9, 2016 | Last Update Jul 12, 2023
179 Corporate Drive
Bangor, ME 04401
Open in Google Maps

(207) 217-6713
Mission Statement
"To provide shelter, food, housing opportunities, and integrated health care as stepping stones to self-sufficiency for persons experiencing housing insecurity in our community. "
- Source: Hope House website
Description
When an individual faces a housing crisis, he or she may try sleeping on friends' spare beds or couches, or camping in a place deemed safe enough. But when winter sets in, sleeping outdoors becomes dangerous, if not fatal.
Emergency shelter is a necessity.
In 2014, 724 individuals sought temporary relief at Hope House's emergency shelter and the kitchen served as many as 1,000 meals a week.
After significant renovation and expansion, the Hope House now has a 40-hour-perweek medical clinic and 48 transitional housing units.
These programs, along with Case Management and the Home to Stay re-housing program are available to the entire area's homeless population.
Hope House is a low-barrier shelter, available to any adult experiencing a housing crisis.
Friday 8AM-5PM
Saturday 8AM-12PM
Sunday 8AM-12PM
Monday 8AM-5PM
Tuesday 8AM-5PM
Wednesday 8AM-5PM
Thursday 8AM-5PM
Feel free to contact any of the following individuals to learn more about the Hope House Health and Living Center and the Building Hope Campaign:
207-992-9200
Operational Needs: Ann Giggey
Director of the Hope House
Ext. 1480
Facility Needs: Ed Marsh
Director of Facilities
Ext. 1692
Building Hope Campaign: Larry Clifford
Director of Development
Ext. 1582
Public Affairs: Sarah Dubay
Director of Communications & Public Affairs
Ext. 1402