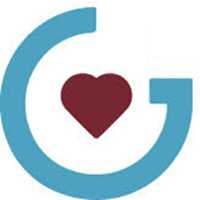 Shelter details
Added Jun 28, 2016 | Last Update Nov 29, 2021
1000 North 19th Steet
Saint Louis, MO 63106
Open in Google Maps

(314) 231-1515
Mission Statement
"The organization became Gateway180 with an evolved mission: to not only assist with the effects of homelessness, but to help make real change in the landscape of it. It was no longer enough to just be of assistance; we wanted to end homelessness for good. Social services, transitional housing, and local partnerships were cornerstones of the program. It was working, too; the length of stay for residents was getting shorter and recidivism decreased. An increase in the number of people served Increased services even with a 40% decrease in funding Launched traditional housing program in partnership with Grace Hill"
- Source: Gateway Homeless Services, Inc. website
---
FAQs
For whom are their services?

Homelessness Reversed is a valuable resource for women, children and families experiencing the unimaginable burden of homelessness.
---
What services do they provide?

They provide safe, nurturing emergency shelter and supportive housing services designed to empower adults and families to become independent and permanently housed.
---
How can I get more information on their services?

Contact them.
---
What are their operating hours?

They are open 24/7 365 days a year.
---