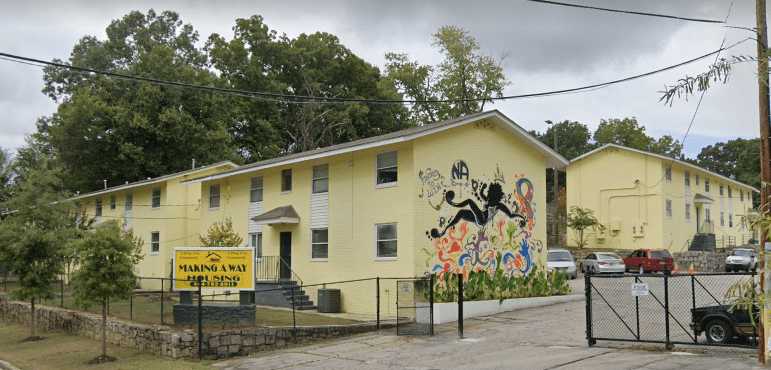 Shelter details
Added Jan 16, 2021 | Last Update May 26, 2022
377 Westchester Blvd Nw
Atlanta, GA 30314
Open in Google Maps

404-792-8011
Description
24 hour office. We are a clean living property that serviced men and women who are chronically homeless, people with mild mental illness, people with HIV/AIDS and members of the LGBTQI community. We have an emergency men's shelter which is a dorm. We house 5-6 men in our 30 day shelter. The rest of the property is independent sober living transitional apartments. We are first come first served because we do not work off of a list. We offer 2 bedroom 1 bath roommate style apartments as our transitional housing.
Making A Way Housing, Inc. provides emergency, transitional, and permanent supportive housing and case management to Atlanta single homeless adults, male and female, facing complex challenges associated with chronic homelessness, substance abuse, mental illness, and HIV and AIDS. We provide resources that will empower you to get the life you deserve.
PROGRAMS FOR GROWTH IN RECOVERY
Whether you have been a part of recovery in the past, are coming directly from treatment, or embarking on this journey for the first time, our resources, activities, amenities, aftercare services, and qualified support staff was created for YOU. They are the best you will find in any sober living community.
The first 90 days, especially the first 30 days, are the most difficult times in sobriety. The support, structure, and individualized services provided in treatment must be continued in a First Class Sober Living Environment. Our goal is to keep you active with every resource that you need so that you learn that you do not have to use substances to have fun. We offer various outpatient services that provide individualized structure that is geared towards creating your independence.