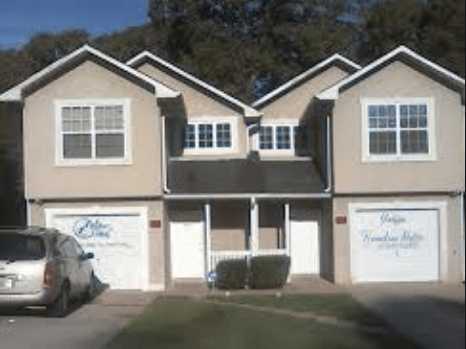 Shelter details
Added Feb 7, 2021 | Last Update May 26, 2022
305 Louise Lane
Griffin, GA 30223
Open in Google Maps

6786032880
Description
We operate an emergency shelter for 10 men and Transitional Housing for 40 More. We provide meals, transportation, and case management. We can assist with Mental Health and Substance Abuse issues.
Shelter
A Higher Calling Inc. in Griffin, GA provides shelter for 30-90 days. Upon entering the program an assessment is done and at that time goals and benchmarks are set and monitored weekly. At the end of the first thirty days an evaluation will be done and if you meet the necessary requirements your stay in the shelter will be extended the other sixty days for a total of ninety days. You will be given a copy of your rights and responsibilities, and a copy of the rules of the program.
Transitional Housing
Transitional housing is a 24 month program, you will be assigned a room and key, you will be given orientation and a copy of the rules and regulations, there is a $87.50 weekly program fee associated with the stay at the transitional housing, this does not include utilities, the utilities will be shared equally with all residents in that particular unit, (no more than three or four residents per unit), each of the units have three bed rooms, two single rooms, and double room in master bedroom, (person can choose to occupy master bed alone, but the cost for that room to occupy alone is $125.00 weekly plus utilities). There is also transportation services provided for an additional $50.00 per month, (the city of Griffin has no public transportation services).
Supportive Housing for Homeless Citizens
A Higher Calling Inc. is a non-profit Christian organization, with 501 (c) 3, public charity status, that endeavors to reduce homelessness in our community. Our goal is to institute evidence based programs and best practices that meet the multifaceted needs of homeless citizens. In an effort to obtain this goal, A Higher Calling Inc provides supportive housing for homeless men, women and children. Understanding that housing is only one piece of the restorative puzzle, A Higher Calling Inc has forged collaborative relationships with local churches, federal, state and local governments, as well as, local businesses, health and wellness providers, educational institutions, mental health and substance abuse counseling providers, social service institutions, faith-based and grass-root organizations, in an effort to address the needs of homelessness in a comprehensive and holistic manner.
Our Facility
A Higher Calling Inc. is located in Griffin, GA. The facility consists of 12 townhouses. Each townhouse is fully equipped with washer/dryer, full kitchen, a dining area, and common area for TV viewing and community meetings. Our facility offers a structured setting with an on-site office, and 24-hour staffing.