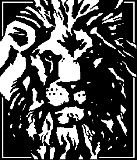 Shelter details
Added May 19, 2016 | Last Update Sep 17, 2021
507 W. Jefferson
Waxahachie, TX 75165
Open in Google Maps

(972) 938-0103
Description
For emergency shelter, Daniel's Den staff reviews the needs of their client and refers them to the appropriate agencies.
Transportation assistance is available if they are unable to provide long-term services for them in Ellis County.
Due to limited overnight staff and volunteers, emergency shelter is available only if there are no other options at the time.
Emergency assistance and/or shelter clients are provided with a meal, bath, toiletries, clothing, and a warm bed.
The transitional housing program provides housing for women (both single and with children) and legally married couples for an average of six months.
Their Samaritan House clients are provided with case management services, job search assistance, transportation, childcare and other needs as they arise.
They are required to attend a local church of their choice, find employment and adhere to a savings plan in order to obtain permanent housing.