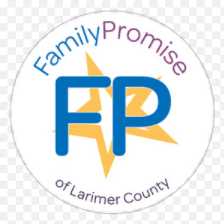 Shelter details
Added Feb 10, 2021 | Last Update May 20, 2022
1511 E. 11th St, Suite 200
Loveland, CO 80537
Open in Google Maps

970-663-1716
Description
Hours of Operation: Mondays through Thursdays 9am to12 noon, 1pm to 4pm.
Families accepted into the program are warmly welcomed and immediately provided all of the resources HNS has to offer. Following the best practices of Family Promise, each familys situation is assessed and goals are prioritized: employment, safe child care and school enrollment for children. Common barriers that keep families from competing in the tight housing market in Colorado are: poor credit history, past evictions, lack of living-wage employment. These are areas that case managers, partnered with other agencies in the community, will help us address.
Children of school age are transported by the R2J School District to keep them in their current school whenever possible.
Adults are connected to vital resources, including but not limited to House of Neighborly Service and other partners within Life Center. Accountability is essential for families to address their barriers to housing. The program requires limited spending, budgeting, debt reduction, repairing credit issues, and establishing savings.
Families in the program are hosted by a rotating church network and an evening meal is coordinated seven nights a week. To stretch the familys resources transportation is provided to the current church each afternoon at 5:00 pm and back to the Day Center at 7:00 am.
1511 E. 11th Street, Suite 200
(located within the Life Center)
Loveland, CO 80537
Phone: (970) 663-1716
Email: info@honservice.org
Hours of operation:
Public Walk-In Hours: Monday Thursday: 10:00 AM 5:00 PM
(Staff is available to families in the program 7 days a week.)