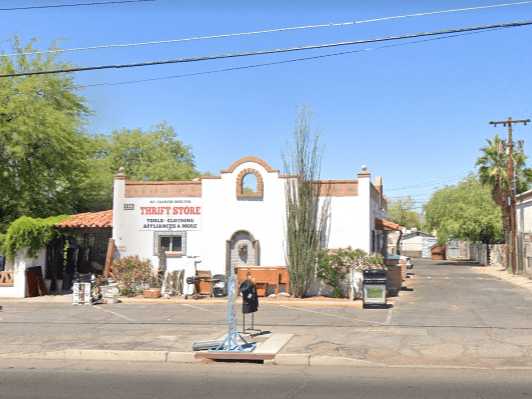 Shelter details
Added May 25, 2021 | Last Update Jun 28, 2023
601 E. Fort Lowell Rd.
Tucson, AZ 85705
Open in Google Maps

570-406-5300
Description
Shelter Hours: 8pm to 8am.
We serve a meal, coffee in the morning and a sack lunch to take with you.
A, "low-demand," men's shelter providing a warm, safe place to sleep in the cold desert nights. Men (and their pets), 18 years and older, are welcome.
Winter Warming Shelter
From December to February, St Francis Shelter operates a low-barrier (come as you are) nightly shelter for men (dogs are welcome too with guests).   That includes a hot meal prepared by our volunteer staff, a safe place to sleep, clothing or personal supplies needed, breakfast & lunch to go.   We open at 8pm each evening (7 days a week) and guests leave at 6am.  We can accommodate 50-80 guests per night.    
Year Round Outreach & Support
Throughout the year, St Francis Shelter supports our volunteer staff and the community.   We select homeless guests that show the desire to work and serve others for our volunteer staff.  In return they are are provided a safe environment, room & board.    They help us run the shelter, thrift store and supporting warehouse operation.