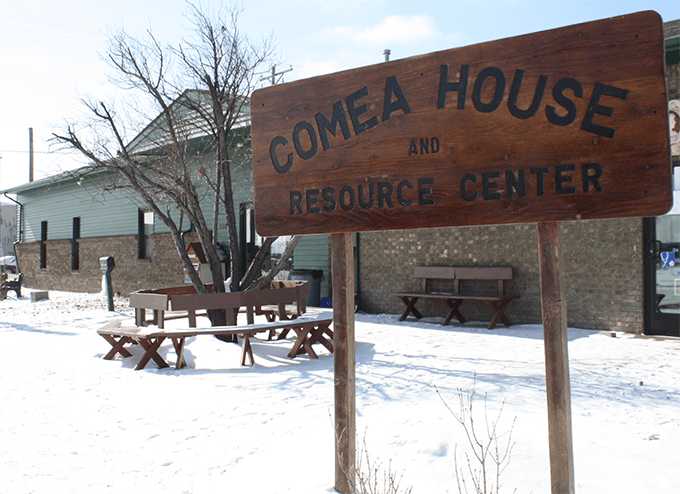 Shelter details
Added May 13, 2016 | Last Update Jun 9, 2022
1504 Stinson Avenue
Cheyenne, WY 82001
Open in Google Maps

(307) 632-3174
Mission Statement
"It is the mission of COMEA to provide a safe, secure and temporary shelter to men, women and children who are homeless. COMEA collaborates with community programs and resources to create opportunities for independent living."
- Source: Emergency Shelter, Transitional Housing at Comea House website
Description
The COMEA House is an emergency shelter, serving men, women, and families.
Residents receive a hot nutritious breakfast and dinner, clean bed, personal hygiene items, a hot shower, clothing, transportation, employment assistance, and case management support.
Currently, COMEA can accommodate 58 men, 12 women (8 additional beds coming in), and 3 families.
They also have 12 transitional living apartments for individuals who need greater support. COMEA also assists travelers passing through with food, gas, and bus tickets.