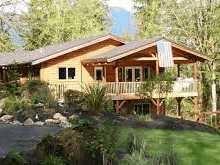 Shelter details
Added Mar 16, 2021 | Last Update Sep 17, 2021
P.O. Box 40464
Preston, WA 98075
Open in Google Maps

425 802-9595
Description
Mammas Hands serves hundreds of homeless single adults and families annually through our two programs, Phone Home and the House of Hope.
The House of Hope in western Washington, provides a safe and secure 24-hour living environment for women and children in crisis. Patterned after the nationally recognized St. Martin De Porres Shelter in Chicago and operating under "tough love" principles, the house provides training, counseling, and education to the residents. This helps the resident women break away from the cycle of dependency and realize a future which is positive and self-sustaining.
Who We Serve
All of our residents at the House of Hope are homeless women and children in crisis. While our residents come from a diverse background, most of them share some of the same fundamental needs
Ultimately, the mothers who choose to put their childrens needs first and commit to a new and better pattern of life are helped in the transition to independent living. Many of the follow up services being provided naturally by their new community of families and friends becomes a positive and functional part of their lives. Other goals of the House of Hope are:
Provide group and individual counseling, along with family counseling for the women and their children.
Provide educational, personal development and life skills training, including budgeting income and assessing their individual talents.
Provide an environment for and teaching of family values along with parenting and family life classes and aid in structuring a new living situation.
Provide educational and social development to preschool age children
Provide nutritionally balanced meals.
Develop an appreciation for and a practice of cleanliness and hygiene.
Provide follow up services to former residents after they leave the shelter to ensure successful independent living.
Our residents come to appreciate the help they receive and are more inclined to give back to the community.