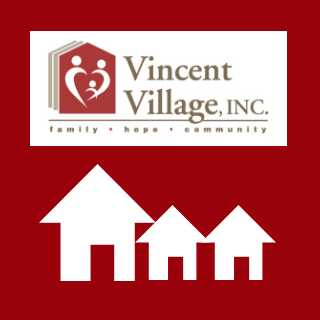 Shelter details
Added Dec 18, 2018 | Last Update Feb 10, 2023
2827 Holton Avenue
Fort Wayne, IN 46806
Open in Google Maps

(260) 456-4172
Description
Provides shelter, care, advocacy, affordable housing and supportive services for homeless families.
Basic Needs: shelter, food, medication, and clothing to establish stability in order to begin working toward self-sufficiency Vincent Village has 4 programs serving homeless families:
1) Vincent House is a transitional shelter serving 12 families at a time.
2) Vincent Village provides single family homes and services for families moving out of transitional housing.
3) Pathways to Success supports families in moving into their own homes or apartments after transitional housing.
4) Youth Services provides homework assistance, activities, and emotional support to children and youth in shelter or in Vincent Village housing.
The Vincent House Transitional Shelter program moves families to higher levels of self-sufficiency through intensive, individualized case management and required participation in strong and proven programming.
The shelter serves an average of 45-50 families each year in a group home setting with each family staying together in one bedroom and sharing common areas such as bathroom, kitchen and living room with other residents. Essential program elements include:
The Vincent House Transitional Shelter provides shelter and supportive services for homeless families with children while they work toward higher levels of self-sufficiency and prepare to move to their own housing.
This program houses and serves 12 families at one time.
Currently forty families remain on the waiting list.
Families can stay at the shelter for up to two years if they show progress while obtaining services and becoming self-sufficient, but the average amount of time a family stays at the shelter is 96 days.