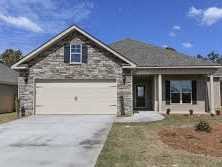 Shelter details
Added Nov 28, 2020 | Last Update May 26, 2022
P.O. Box 1456
Mount Vernon, TX 75457
Open in Google Maps

903-717-2317
Description
We are a Christian emergency temporary shelter for women and children. We also have an outreach service to assist in connecting ladies with criminal background friendly employers, insurance, substance abuse rehabilitation, mental treatment, We are highly confidential for protection of residents and staff.
We facilitate weekly recovery and bible study groups among other events as weekly church service and money management. We have childcare for women working.
MissionTo provide a safe home and environment for women and their children (if needed) involved in/victims of domestic violence situations, emergency situations ie; being released from jail and have lost home or job and do not want to return to prior negative living arrangement, or as well as connecting and guiding them to the proper agencies and services they are in need of at that moment.
Services / ProgramsWe offer temporary short term, emergency housing and shelter for women in need during extreme or traumatic times.
We also assist with transportation allowing them to maintain or seek employment or physician appointments.
We connect and direct the ladies through our Grace Outreach Program to agencies such as food banks, clothes closets, low-income housing, felon-friendly employers and services including drug & alcohol counseling, legal-aid, Texas Medicaid, etc.