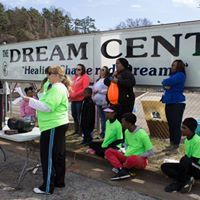 Shelter details
Added Jun 29, 2016 | Last Update Jun 6, 2022
1970 N. Highland, Ste. E
Jackson, TN 38305
Open in Google Maps

(731) 512-0095
Mission Statement
" It is our goal to prepare families and individuals to become financially strong, emotionally balanced and self efficient in every way."
- Source: Temporary Shelter for Women and Children at Dream Center of Jackson Shelter website
Description
The Dream Center of Jackson are a lighthouse and a beacon of hope to all women and women with children who have a strong desire to change their way of life by implementing Biblical principles so that the cycle of chronic homelessness shall be broken.
They house families and individuals who have experienced crisis in their lives such as; loss of employment, housing or other life-controlling problems that rendered them homeless.
Each potential resident must have a strong desire to change and develop a new way of life.
They help their residents in many areas of achieving success.
They assist them in finding gainful employment with local established companies, financial recovery classes, and much more.
It is their goal to prepare families and individuals to become financially strong, emotionally balanced and self efficient in every way.