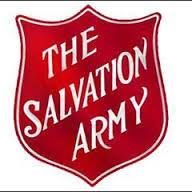 Shelter details
Added Jul 5, 2016 | Last Update Jun 6, 2022
106 906
Anderson, SC 29624
Open in Google Maps

(864) 225-7381
Mission Statement
"The Salvation Army, an international movement, is an evangelical part of the universal Christian Church. Its message is based on the Bible. Its ministry is motivated by the love of God. Its mission is to preach the gospel of Jesus Christ and to meet human needs in His name without discrimination."
- Source: Shelter+ Plus Transitional Shelter website
Description
The Salvation Army administers many programs and services designed to restore broken lives, to build healthy relationships, and to develop and encourage people of all ages.

The Salvation Army, across the US, is more than just the bell-ringers that you see at Christmas, more than the family stores that you see around town.
We also offer programs such as:

Character building programs for youth

Music training
Community-building and fellowship for adults
Housing assistance
We are always looking for new ways to get involved in community life.

If you see a need in your community that isn't being met, we would love to hear from you.

Please feel free to contact us .

The Salvation Army provides:
Food

Clothing

Shelter

Financial assistance

After school care

Summer day camp

Holiday assistance
Much more to those in need in the Anderson area.