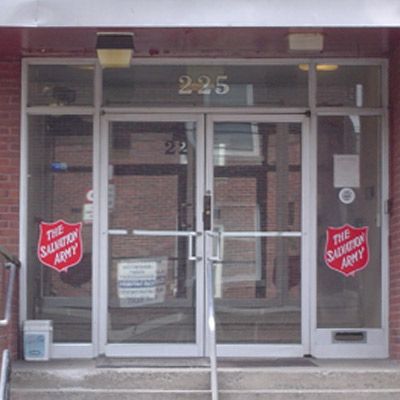 Shelter details
Added Jun 18, 2016 | Last Update Sep 17, 2021
255 South Marshall Street
Hartford, CT 06105
Open in Google Maps

(860) 543-8430
Mission Statement
"The Salvation Army, an international movement, is an evangelical part of the universal Christian church. Its message is based on the Bible. Its ministry is motivated by the love of God. Its mission is to preach the gospel of Jesus Christ and to meet human needs in His name without discrimination. "
- Source: Salvation Army Adolescent Shelter website
Description
Marshall House has since grown to a 27-bed Family Shelter and a 23-bed Overflow Shelter, providing comprehensive services to people who are at risk of homelessness, currently experiencing homelessness, or are transitioning from homelessness back into stable housing.

These shelters provide sheltering services for up to 50 guests who are homeless, including:
Emergency housing
Nutritious meals
Case management
Employment readiness/job search services
life-skill workshops (i.e.
nutrition, improving credit, resume writing, and job and apartment searches)
Recreation groups for children
Family activities
Onsite assessments for mental health and substance abuse needs
An on-site computer lab to support residents in their efforts to become job-ready

to search for jobs
The goal of the Family Shelter is two-fold:
First is to provide a safe place for people who are homeless and provide for their basic needs.

Second is to empower the shelter's guests to rebuild their lives and move into and maintain stable housing.