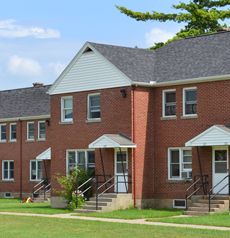 Shelter details
Added Apr 10, 2020 | Last Update Sep 21, 2021
155 Gifford Street
Syracuse, NY 13202
Open in Google Maps

(315) 472-6251
Description
The Rescue Mission has a few houses built to help families and men from homelessness.
One of the houses that the Rescue Mission supplies is the Syracuse Rescue Mission.
In Syracuse, the rescue mission's alice c. Barber Day Center and Kiesewetter Emergency Shelter is open to the public during the day and shelters men and women in its 183-bed facility overnight.
In addition to meeting basic needs, services include employment and education resources, spiritual support, mental health screening, some health services, and referrals to other resources.
The Mission also provides 37 units of permanent, affordable housing and a 59-bed adult home.
Their Syracuse Food Service Center serves 3 free meals every day of the year to anyone in need, adding up to nearly a quarter million meals annually.
Another house they own is the Auburn Rescue Mission: The Auburn Rescue Mission provides supportive housing for families who are experiencing homelessness or at risk of becoming homeless, as well as outreach to other families in temporary housing.
The Rescue Mission provides case management, spiritual care, housing advocacy, and positive youth and family activities to strengthen and stabilize families.
The Binghamton Rescue Mission: The Binghamton Rescue Mission's 32-bed residence provides men who have experienced homelessness a supportive place to rebuild their lives. Services include case management, daily meals, spiritual care, transportation to important appointments and other services.
The Binghamton Rescue Mission also offers a free community meal every month at the United Presbyterian Church.
And the Ithaca Rescue Mission:The Ithaca Rescue Mission provides a 20-bed emergency shelter, and 25 transitional and permanent housing units for individuals and families experiencing homelessness.
Our Friendship Center is open to all every day, as is their community food pantry.