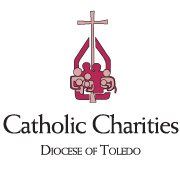 Shelter details
Added Apr 16, 2016 | Last Update Jun 3, 2022
249 W Main St
Norwalk, OH 44857
Open in Google Maps

(419) 663-6341
Mission Statement
"Catholic Charities makes real the love God has for each individual regardless of faith or background by serving the poor, speaking for and assisting the neglected and forgotten, respecting and promoting life from beginning to end, and nurturing and supporting individuals and families. The love of Christ compels Catholic Charities Diocese of Toledo to live out Jesus? teaching and bring hope and joy to others. We put faith into action by empowering those we serve and being responsive to needs across 19 counties in Ohio, providing food, shelter, crisis navigation, financial education and assistance and more. "
- Source: Transitional Housing For Women and Childre at Miriam House website
Description
Located in Norwalk, Miriam House is a transitional housing program that offers safe and stable housing to homeless women and their children.
Catholic Charities staff help residents identify issues that have contributed to their homelessness.
Clients receive resources and guidance to rebuild their lives and to develop the skills necessary to regain self-sufficiency and to secure stable, independent housing.