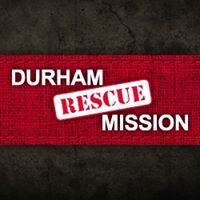 Shelter details
Added Jun 26, 2016 | Last Update Jun 9, 2022
507 East Knox Steet
Durham, NC 27701
Open in Google Maps

(919) 688-9641
Mission Statement
"Our Mission is to meet through the power of Jesus Christ the needs of the whole person: spiritual, educational, emotional, physical, social, and vocational, so that those who are hurting may become fully functioning members of society."
- Source: Safe Homeless Shelter For All, Men, Women, And Children at Durham Rescue Mission Shelter website
Description
The Durham Rescue Mission Shelter for Women- Good Samaritan offers a homeless shelter for men, women and children.

The homeless shelter for women and mothers with children:

At the Durham Rescue Mission, they offer safe shelter, three meals a day, clean clothing, Biblical counseling, financial planning, vocational training, GED/education and employment assistance to help the homeless in the Raleigh-Durham-Chapel Hill area get back on their feet.
Their women and children's shelter, known as the Good Samaritan Inn, has helped many homeless, addicted and otherwise hurting women and families learn marketable skills they can use to find a decent paying job in the Triangle that will help them provide for their families.
Prospective Client Check-In Information:
 Photo ID Required (State/Out of State/DOC) - if photo ID is not available, clients are required to have a printout of a police/sheriff's criminal history report.
 Must be able and willing to do chores (40 hours a week)
Must be willing to abide by all rules, regulations, and policies established by the Durham Rescue Mission.
 No sex offender of any type (pending, charged, registered and/or any other sex related offenses) will be permitted to check in. 
The following will be provided:
Shelter
Food
Clothing
 Biblical counseling
Children up to 12 years of age.