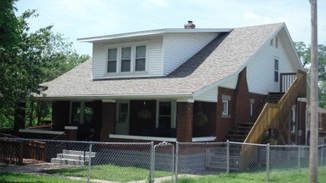 Shelter details
Added Oct 4, 2018 | Last Update Jun 8, 2022
1224 Rural Steet
Boonville, MO 65233
Open in Google Maps

(660) 537-4278
Mission Statement
"To feed, shelter and educate people for success. "
- Source: Emergency Family and Transitional Shelter at Harvest House website
Description
The Harvest House operates to meet the basic needs of the homeless. 
They provide free food, shelter, and limited counseling as well as referrals in cases of  medical emergencies. 
Service is provided without regard to age, gender, race, religion or sexual orientation. 
The only prerequisite is need! 
Their facility serves men, women and children from all over Missouri, transients and referrals from other shelters. 
Harvest House provides a home-like setting to serve our guests. 
Each resident is provided a shared bedroom and access to a communal restroom, kitchen and living room. 
Free laundry equipment and detergent are also available to residents. 
Their provide free Internet computers plus local and long-distance telephone calls to assist in job searches and making employment and relief applications. 
Harvest House emphasizes self-help, employment, encouragement, counseling and budgeting to facilitate economic independence. 
They are not equipped to provide treatment/counseling for guests with drug or alcohol addiction or chronic medical/psychological conditions.