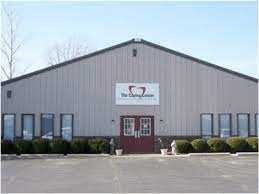 Shelter details
Added Aug 3, 2021 | Last Update Sep 21, 2021
P.O. Box 254
Crawfordsville, IN 47933
Open in Google Maps

1-800-370-4103
Description
Survivors of domestic violence and sexual assault can feel the joy of waking up to a new day at Familiy Crisis Shelter in Crawfordsville, Indiana.
We provide emergency housing and supportive services in a welcoming and judgment-free environment. Our guests achieve safety and independence by working toward their unique goals that lead them to violence-free lives, so they can grow to reach their full potential.
Family Crisis Shelter offers the following services to victims of domestic violence and sexual assault:
24 Hour Crisis Hotline - We operate a crisis hotline 365 days a year for victims of domestic violence and sexual assault where people can get the information they need or speak to caring individuals trained in crisis intervention.
Case Management - Our professional case management team works to empower survivors so they can work to achieve their unique goals that will lead to a safe self-sufficiency.
Referral Services - Callers to the hotline, nonresidential clients, and FCS guests are referred to appropriate community resources.
Youth Services - Children and teenagers work with our Youth Advocate to learn about what they are going through and about appropriate ways to deal with anger and sadness.
Legal Advocacy - We work with survivors to assist them with protective orders, victim compensation, and general assistance to navigate the legal system.
Rape and Sexual Assault Advocacy - Victims of rape and sexual assault can access our advocacy services 24 hours a day, 365 days a year by calling the Crisis Hotline and requesting assistance.
Residential services - We offer safe housing for our guests for up to 60 days.
Clothing Pantry - Guests are provided with clothing on an as-needed basis.
Transitional Living - Guests that are working toward their goals, but need an extra layer of support as they work toward self-sufficiency are encouraged to apply for our Transitional Living Program designed to provide them with housing and case management for up to two years.
Weekly Support Group - We offer a support group for survivors that is open to all community members who are victims of domestic violence or sexual assault.
Community Outreach and Education - The Community Liaison works throughout the community to educate individuals about issues relating to domestic and dating violence, sexual assault, and FCS.