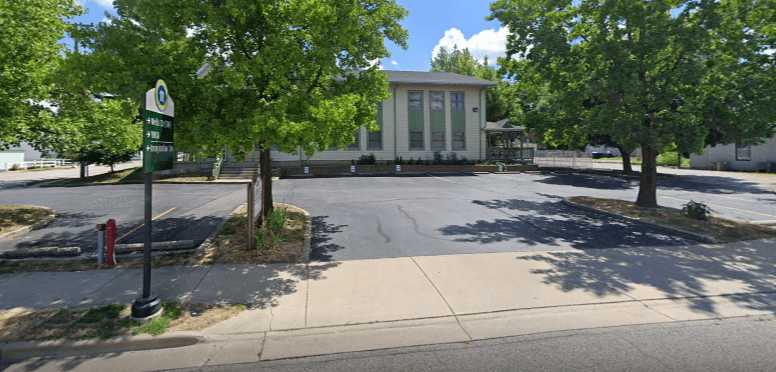 Shelter details
Added Sep 1, 2021 | Last Update May 5, 2022
525 N 4th Street
Lafayette, IN 47901
Open in Google Maps

7654232691
Description
The LUM Emergency Shelter provides short-term, overnight shelter, meals, and showers in a safe and caring environment to homeless individuals. The LUM Emergency Shelter may accommodate up to 44 adults each night of the year.
The LUM Winter Warming Station complements the services of the LUM Emergency Shelter from November to April. Other contingencies plans are in place during stormy weather or if temperatures get dangerously low.
Other Services:
Get an ID: Help in getting a valid ID card (Indiana identification) and/or birth certificate.
How to Use the ID Clinic:
Meet with LUM staff during Drop-in hours:
Days/Hours:
Monday through Wednesday;
10 11:30 a.m.;
Must sign in by 11:15 a.m.
Place: LUM Office, 420 N 4th Street, Lafayette
The service is free, but the entire process may take a few weeks to complete
Who may Use the ID Clinic:
Tippecanoe County residents
What you should bring with you:
Information: names of birth parents, city & state of where you were born, name of schools you attended and years of enrollment
Birth certificate, if available
Social Security card, if available

Good Samaritan Program
Emergency Financial Assistance

Funds:
For family emergencies such as
Utilities (gas, electric, water) help with fees, re-connection or deposit
Rent/Mortgage payment
Medical Prescription medication, HIP premium payment, physical exam or TB test required for new job
Work-related clothing shoes & clothes required for a new job
Clothing (general use) clothing vouchers are available from time to time
GED test fee
Amounts:
Generally less than $50; decisions are made on a case-by-case basis
There is also a total amount allowed per household per year
How often:
Not more than every 30 days or until your household annual limit is reached
Generally do not help with the same bill more than once
Referrals to other assistance programs
NO funds for doctor bills, car repairs, gasoline for cars, bus tokens, court or legal fees, bills not yet past due, bills too large
How to get funds from the Good Samaritan Program:
Check-in hours
Days/Time: Monday through Friday at 8:15 a.m.
Place: LUM Office, 420 N 4th Street, Lafayette
Prescriptions must be ready for pick-up at your pharmacy
Frequently Asked Questions (FAQs) & the Answers may be found HERE
Who may get funds from the Good Samaritan Program:
Tippecanoe County residents only
Income: up to 150% of federal poverty guideline
What you should bring with you:
Picture ID
Names & birth-dates of all adults & children in your household
Required paperwork:
Utilities Gas, Electric, Water
Current Disconnect notice
Your Current Bill from the Utility company
Rent/Mortgage
Copy of your Current Lease or Bank Payment Book
Rent Receipt or a Letter from your Landlord
Medical
Prescription Name & phone number of your Pharmacy
HIP current bill
Physical/TB Test Note from your new employer or the employment agency listing Physical Exam or TB Test is required
GED Test Fee proof of current enrollment and testing date
Work-related clothing
Note from your new employer or the employment agency listing required clothes like work boots or uniform